Contractors said they thought pendant lights were the way to go. And after a hard day of internet research, I found the Jade Rise and Fall Light from The French House on the Remodelista site (another new favorite). Sadly, I think getting a collection of these for the studio is not in the budget (they are about $262 US each, not including shipping from the UK). They are amazing, though, aren't they? And being able to pull a light closer to me as I work, or push it out of the way when not in use, is such a functional attribute.
I found some others, though they all seem so blah in comparison:
Hudson Valley Rise and Fall Light. $380.00 from Lighting Direct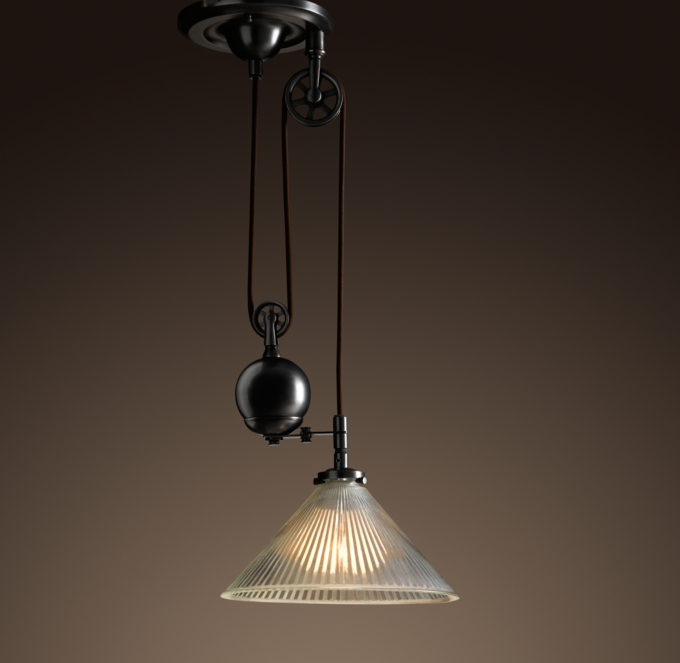 Industrial Single Pulley Pendant. $249 from Restoration Hardware.
Architects & Heroes Pulley Mini Pendant. $190 from Bellacor. This one actually might do. I like the milk glass shade.
Porter Pendant. $79-129 from the Pottery Barn. They are simple, and really not that expensive, all things considered. I think maybe (oh maybe) I can find some jade-colored high heat paint and just attack the metal ones….
xo
c