Over the weekend I picked up a pair of really (really) funky French doors from the REStore (re-building supplies in Seattle) as well as a medicine cabinet door that is currently sitting in my living room. And, woohoo, I got a sink on Craigslist for $20! Score!
And I obsessed more about lighting. I really think that recessed lighting is the way to go, I just hate it. I mean, really, really hate it. Or did, until I found this:
VE 863 Recessed Light by Ottocento from Lighting 55. $140.00
But at $140/ea (and I need 10) this isn't going to happen. Maybe every other one could be special? Doubtful, so I did a little research and found some very sweet trims for recessed lighting, that might make them a bit more bearable. Almost all are under $30, and recessed lights are cheap when you buy boring ones, so this might be a good solution!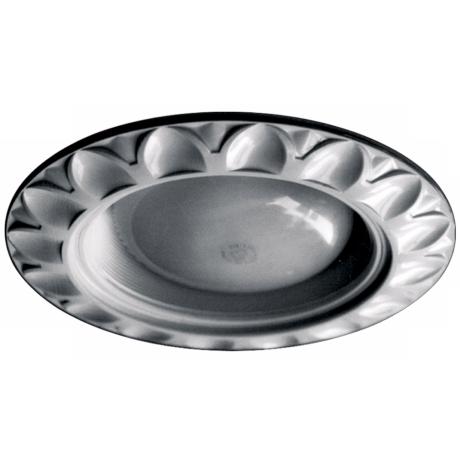 Victorian Trim, $11.99 from Lamps Plus.
Renaissance LR-105 in Old Wood Gold, $28 from Beaux Artes. They have others, too, but this was my favorite. They also have a ton of finishes, too, so you can get a totally custom look!
Recessed Light Medallion, $16 from Rensup. They also have other styles and this is one of the simpler ones.
Eurofase with Cast Wreath Gimbal Trim, $33.30 from CSN Lighting. I would definitely paint this one so it wasn't shiny.
Or could someone just cut me a little star trim like the first one for each? I would be so thrilled. And I'd paint it a nice light turquoise color….
xo
c