I truthfully feel like I am moving into my first apartment all over again. Trips to Target, agonizing about what dishes to buy, picking a shower curtain (the one I have in our house is actually the same one I bought at Target when I got my first apartment), all this stuff I guess I was hoping somehow I'd never have to do again, but this time it's worse. I'm older, more particular, and I guess my tastes are more, um, refined? Well, at least they're more expensive. But, if I've learned one thing about purchasing things in general it is this: You might as well save your money and buy the thing you really, really want the first time, since if you settle for something you don't want, you'll end up just throwing that one away and getting the other one later. So, buy it once, buy it right, buy it for life. Incidentally, the same philosophy I've built my own work around.
So the bathroom – the shower curtain is impossible. There is a great round-up on Design Sponge but it's like four years old. Kind of a problem. I did manage to find a few I really like through the link though:
Ginny Shower Curtain, $74.99 through India Rose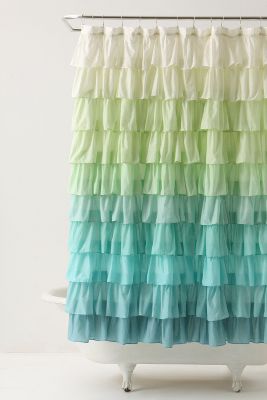 Flamenco Shower Curtain, $118 through Anthropologie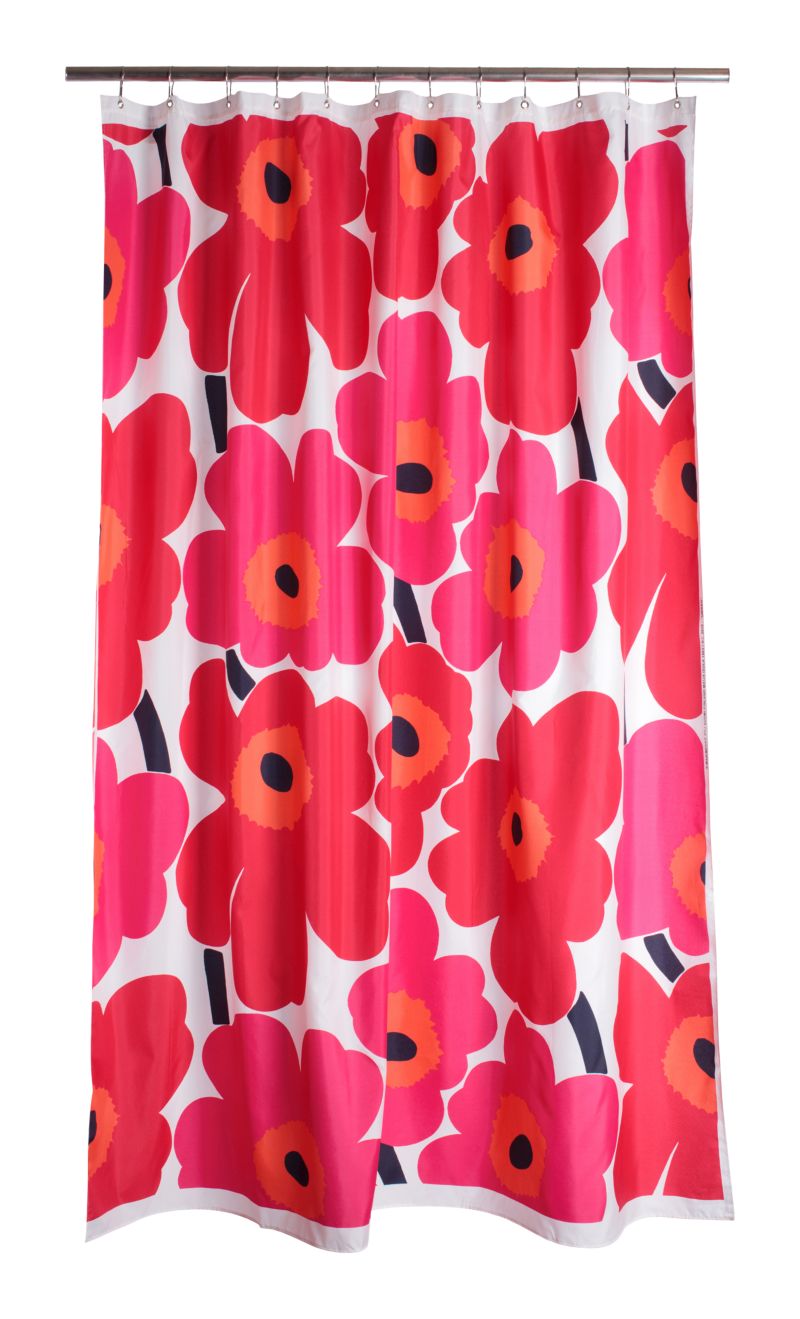 Marimekko Unikko Red Shower Curtain,$69.00 through Crate and Barrel
Gardenia Shower Curtain, $29.99 through Target
Stella Shower Curtain, $21.59 through Target
I think I should mention that I painted the bathroom kind of an aqua/robin's egg blue color. And the Target shower curtains still seem like reasonable choices, even after all these years (though I LOVE the flamenco one!).
xo
c